Patrick McHenry – US House 10th District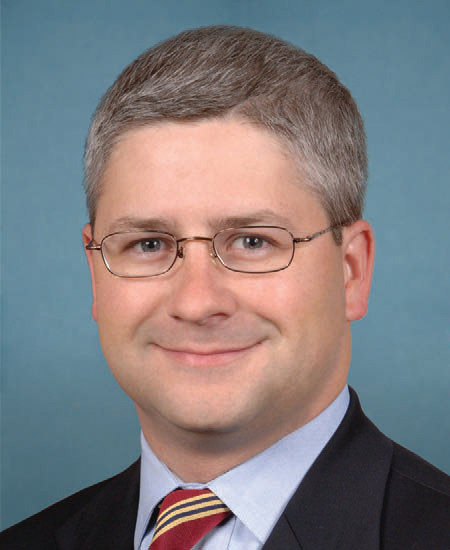 Jump to Contact Info | Visit Official House Page | Campaign Site
Recent Press Releases
About Rep. McHenry
Patrick McHenry represents the citizens of North Carolina's 10th District in the United State Congress. Congressman McHenry's district comprises seven counties in Western North Carolina, from the suburbs of Charlotte to Asheville in the Blue Ridge Mountains.
In the 114th Congress, McHenry serves as the Chief Deputy Whip, a position he was selected to by Majority Whip Steve Scalise (LA-01). As Chief Deputy Whip, McHenry directly assists Majority Whip Scalise by building consensus for the conservative policy agenda of the House Republican Conference.
Congressman McHenry is a member of the House Financial Services Committee where he serves as Vice Chairman of the full committee. In the 113th Congress, Congressman McHenry served as Chairman of the House Financial Services Committee's Oversight and Investigations Subcommittee.  In this role, the Congressman provided oversight of the Federal Reserve, Treasury, the Securities and Exchange Commission, and other federal financial regulators. He was previously a member of the House Committee on Oversight and Government Reform.
For more on Patrick's background, click here.
Click Here to Email Rep. Patrick McHenry
Washington, D.C. Office
2334 Rayburn House Office Bldg
Washington, D.C. 20515
Telephone: (202) 225-2576
Fax: (202) 225-0316
Hickory District Office
1990 Main Ave SE
PO Box 1830
Hickory, NC 28603
Telephone: (828) 327-6100
Toll-Free in North Carolina: (800) 477-2576
Fax: (828) 327-8311
Gastonia District Office
Gaston County Administrative Bldg
128 West Main Ave Ste 115
Gastonia, NC 28053
Telephone: (704) 833-0096
Black Mountain District Office
160 Midland Ave
Black Mountain, NC 28711
Telephone: (828) 669-0600