John Torbett – NC House District 108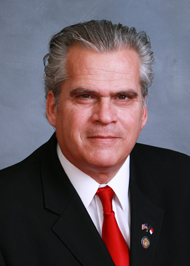 Jump to Contact Info. | Official Legislature Page | Campaign Site
About Rep. Torbett
John began his professional career in Corrugated Converting in 1979. During his 25 years in the industry he worked as a layout and design specialist, Material Management Specialist, Production Mgr., Sales Mgr., Plant Mgr., Senior Tech. Consultant, and CEO within the industry. He was chiefly responsible for integrating CAD into the day to day process and later developed and managed technological advancements, QC, JIT, SPC, and ISO certification processes and the introduction of Laser application technologies into operations.
John, his wife, and daughter have lived in Stanley for 23 years since being transferred to this area from Tennessee. Upon retirement he followed his interest in military history and flight which led to R&D efforts within the DoD community. In 2003 John became VP of North Carolina Operations for Defense Technologies, Inc. and now serves as Corporate VP of Business Development.
Defense Technologies Inc. (DTI) houses numerous DoD contracted efforts addressing and specializing in such areas as Command and Control software development, Unmanned Systems development, Human Factors, and component modernization, and is pleased to hold a coveted FAA Certification to operate Experimental UAV's within the US National Airspace (NAS).
For more on Rep. Torbett's background, click here.
Email Rep. Torbett at John.Torbett@ncleg.net
Raleigh
NC House of Representatives
300 N. Salisbury Street, Room 538
Raleigh, NC 27603-5925
(919) 733-5868
Stanley
210 Blueridge Dr.
Stanley, NC 28164
(704) 263-9282