Kelly Hastings – NC House District 110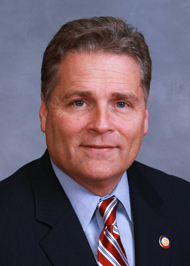 Jump to Contact Info. | Official Legislature Page | Campaign Site
About Rep. Hastings
Kelly is married with one daughter; member of St. John's Lutheran Church in Cherryville.
Kelly is blessed to know many leaders from our state – leaders of vision who helped him develop his own leadership style and serve many communities. It has been a privilege for Kelly to serve on the board of the Boys and Girls Club and the Pregnancy Resource Center, which is a pro-life ministry. He was also a member of Rotary and the Jaycees; currently, he is a member of the North Carolina Association of REALTORS; several chambers of commerce; the YMCA; the National Rifle Association; the North Carolina Farm Bureau and many other pro-business and conservative organizations.
Kelly is a graduate of Appalachian State University, and completed the Graduate Certificate in Teaching program at UNCC.
Email Rep. Hastings at Kelly.Hastings@ncleg.net
Raleigh
NC House of Representatives
16 W. Jones Street, Room 1206
Raleigh, NC 27601-1096
(919) 715-2002
Cherryville
P.O. Box 488
Cherryville, NC 28021
(704) 473-3468