Kathy Harrington – NC Senate District 43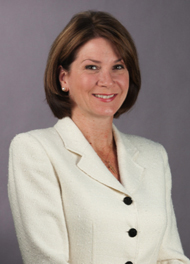 Jump to Contact Info. | Official Legislature Page | Campaign Site
About Sen. Harrington
Kathy has been involved in Gaston County politics since the late 1990's, first campaigning for her husband Michael during his bid for the North Carolina House. Since then she has been involved in grassroots campaigns for many local and statewide Republican candidates. Kathy was Gaston County's volunteer coordinator for the Bush "Victory 2004" campaign.  She has volunteered for Congresswoman Sue Myrick, Congressman Patrick McHenry, and many other statewide races.
Kathy is past president of the Gaston County Republican Women's Club and over the years has served in many capacities including chairing committees and coordinating fundraisers for the organization. Awards she has received include Gaston County "Chairman's Award of Excellence", Gaston County "Republican of the Year" and the North Carolina Federation of Republican Women "Tribute to Women".
In her community Kathy has served on local boards of the Gaston County Museum of Art and History, Piedmont Community Charter School and Gaston Dance Theatre. She has mentored students and volunteered as a tutor at several local elementary schools.
Kathy is a Real Estate Broker.  She grew up in Gastonia, graduated from Hunter Huss High School and attended Gaston College. Kathy  lives in Gastonia with her husband Michael and their two daughters.
Email Sen. Harrington at Kathy.Harrington@ncleg.net
Raleigh
NC Senate
300 N Salisbury St Room 300-C
Raleigh, NC 27603-5925
(919) 733-5734
Gastonia
3324 Lincoln Lane
Gastonia, NC 28056